THE US DOLLAR HAS BEEN WEAKER IN RECENT SESSIONS-HOW TO TRADE TODAY?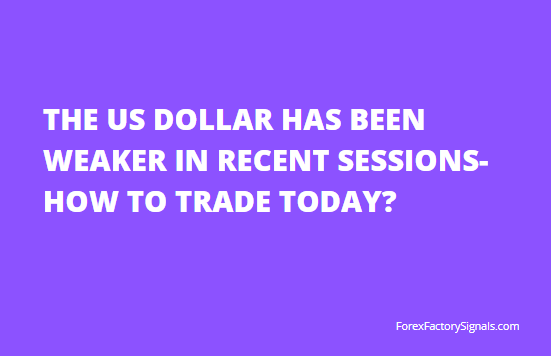 The US dollar has been weaker in recent sessions and a lot of this has been attributed to fallout from last week's abysmal US industrial production print the worst in over ten years the discouraging manufacturing update could only serve to embolden.
The U.S. administration's protectionist soft dollar agenda and this has resonated with currency traders the same cannot be said for the equity market with US stocks doing what they do continuing to extend the record run of highs earlier today the Australian dollar took a bit of a hit on a more dovish leading RBA minutes over in Japan BOJ Kuroda was out offering up some uber dovish comments though the yen wasn't in the mood to pull back on the central bank's peak most likely because the comments were consistent with the Bo J's narrative it definitely has been interesting to see yen demand in recent sessions despite the ongoing run-up in stocks looking at the calendar for the day key standouts come in the form of the eurozone current account eurozone construction output UK industrial trends and US housing starts and building permits.